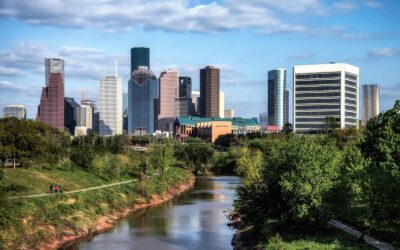 Where to Live in Houston, Texas? It's not surprising that you're considering making a big move to a dynamic city like Houston, whether it was the thriving arts and cultural scene or the family-friendly environment that first piqued your interest. The city is an inviting place to call home and offers a wide variety of chances for activities to participate in during leisure time.
Use this guide to discover more about what to do, where to eat, and how to acclimatize and survive in some of the greatest places to live in Houston, Texas if you are thinking about moving there.
The neighborhood known as Midtown may be found in the middle of Houston, very near to the city's central business district. Midtown is becoming increasingly popular among young professionals as a place to live due to many pubs, restaurants, and coffee shops in the area, in addition to the many local businesses. This neighborhood is highly accessible on foot and is near to majority of the most well-known points of interest in the city. As a result, it offers its residents a hip and upmarket atmosphere. Even though it is densely populated and in high demand, Houston's Midtown area is still relatively inexpensive despite being considered a part of the city's inner loop. Most of the available real estate in this community is comprised of upscale lofts, single-family homes that have been updated, and apartments located in high-rise buildings.
Local Favorites:
Axelrad Beer Garden: If you have a passion for craft beer and all things related to it, then you absolutely must visit this beer garden. This beer garden is well-known for its live music and extensive range of brews. Additionally, it features food trucks, hammocks, and interesting events, all of which contribute to its status as a popular destination for residents.
Attend a performance at this arts center in Houston that features dance, music, theatre, and gallery events all throughout the year. The Midtown Arts and Theatre Center is the place to go. You can purchase tickets for any forthcoming events by visiting the website, where you can also check out the online calendar for the venue.
Memorial
Memorial is a highly sought-after location for families and young couples because it provides its residents with an atmosphere that strikes the ideal balance between living in the suburbs and in the city. Memorial is treasured for its highly rated education system and desired amenities, which contribute to its consistent ranking as one of the most desirable neighborhoods in all of Houston. This neighborhood is located about a twenty-minute drive away from the heart of Downtown Houston and is characterized by its lush, forested regions, open spaces, expansive lot sizes, and private dwellings. In addition, there are several retail complexes, parks, charming cafes and even a country club to choose from, so residents of Memorial are never at a loss for things to do.
Local Favorites:
Terry Hershey Park, which was named after a well-known environmentalist and is located adjacent to the Buffalo Bayou. This is an excellent location for spending time outdoors and appreciating nature because it has more than ten miles of trails that can be used for hiking and biking, as well as breath-taking vistas and natural regions.
Houston Museum District
Because of its extensive cultural offerings, the Houston Museum District is consistently ranked among the city's most desirable residential areas. This centrally located community is known for its low crime rate and the fact that it is home to as many as 19 museums, which is how the area got its name. The Houston Museum District is a sophisticated area that offers something that will pique the interest of visitors from all over the world, including historians, scientists, photographers, and artists. As a result of the recent revitalization efforts, most of the single-family homes and apartment complexes in the area have been upgraded to luxurious and contemporary standards. In addition, the neighborhood is excellent for strolling and it is not difficult to reach nearby public transportation.
Local Favorites:
The Houston Children's Museum is a learning and development facility for children that is interactive and immersive, and it spans a total area of 90000 square feet. All children up to the age of 12 are welcome to come.
The Houston Health Museum is a hands-on scientific and medical center in Houston which features exhibits that are both permanent and rotating and they focus on the human body as well as other topics linked to health.
River Oaks
It just so happens that River Oaks, a posh and wealthy area in Houston, is also one of the most expensive neighborhoods in the United States and the rest of Texas combined. Living in River Oaks is an excellent choice for wealthy families as well as retirees because it offers only the very best real estate that is currently on the market in the Houston area. The well-known neighborhood has a long and illustrious history and as a result, its architectural styles reflect Houston's "old money" through the presence of huge, stately houses and spectacular estates. In addition, the new building is making its way into the neighborhood in the form of elegant apartment complexes and lovely single-family houses.
Local Favorites:
This park is known as River Oaks Park, and it offers a variety of amenities, including green areas, seats, a playground, and athletic fields.
a'Bouzy is a French bistro that offers an extensive wine and champagne list in addition to its delectable cuisine. Delight in classic dishes such as oysters and ravioli with truffles.
The State of Grace serves only the finest cuisine from the American culinary canon, as well as traditional Texan fare and handcrafted beverages. Even though the costs are a little bit on the higher end, it is worth it to come here because of the quality of the food. Oysters and brussels sprouts are two of the restaurant's most popular dishes.
Montrose
Montrose is a trendy and edgy area, which is why it is frequently referred to as "Houston's Austin." This is a reference to the atmosphere and vitality of the city of Austin, Texas. This bohemian and artsy neighborhood is located close to the Museum District, which puts it near a variety of high-end services as well as well-known cultural landmarks. This area will appeal to your inner hippy since it features excellent bars, restaurants with a pleasant vibe, live music venues, and an overwhelming number of art galleries. You have your choice of property type in an eclectic location, surrounded by mansions from the 1920s, typical single-family homes and a wide selection of apartments, condominiums, and townhomes.
Local Favorites:
Buffalo Bayou Park is a park that spans 2.3 miles and is located close to Downtown Houston. It features walking and hiking trails that total up to 15 miles in length. A wonderful opportunity to get away from the hectic pace of city life and enjoy the great outdoors.
The Houston Center for Photography is a photography gallery that is open to the public and free of charge. This gallery provides outstanding photographic exhibits, photography seminars, and a digital darkroom. A destination that cannot be missed by serious photographers.
The Menil Collection is home to nearly 17,000 pieces of artwork, including paintings, sculptures, sketches, photographs, and prints. The collection is housed in the Menil Building. This art museum, which is located on a sprawling 30-acre property and offers free entrance, is a fantastic spot to spend the day.
Thinking about moving to Houston, Texas?
If you're thinking about moving or relocating here to Houston, Texas make sure you give us a call, shoot us a text, or send us an email or even send the pigeon carrier–however you want to get a hold of us. We have your back when moving to the Houston Metro. Click here.